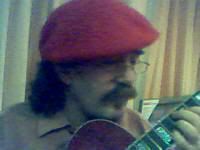 "HOW TO LIVE LIFE AS A WORK OF ART RATHER THAN A CHAOTIC RESPONSE TO EXTERNAL EVENTS." Csikszentmihalyi
"The empty can makes a lot of noise when you boot it along the footpath...
but there's nothing in it." Paul Green
Maiia: "I've spent 9 hours making a 4 min photo-clip using your song"
P.G. "Lol- took me longer just to write the drum parts"
Creativity is traditionally a rewarding natural part of daily life and work. Mediocrity - is acceptable because it's so common-place, where IT moves faster the ability to master ever new technology.
Charlie Chaplin even in 1936 talks about formulaic mediocrity.Idiocracy or dumming down.
Cacophony- can be a manifestation of unmet social or emotional needs.
When these legitimate human needs are met - one gets into a

FLOW

. That's where the arts garner esteem.
"You've got opinions and judgements about all kinds of things, You don't know anything about" - Van Morrison
"But if you walk the footsteps of a stranger -You'll learn things you never knew, you never knew..." Vanessa Williams.
Into Great Silence Film Matthew FOX - Silence, Parados, Humour & Letting Go
The Phantom Toll-booth
"I didn't know that I was going to have to eat my own words." objected Milo looking at his unappetising plate.
Of course, of course, everyone here does." the King grunted - "You should have made a tastier speech."
"Here try some somersault." suggested the duke "It improves the flavour."
"Here have a rigmarole," offered the count passing the breadbasket.
"Or a ragamuffin." seconded the minister.
"Perhaps you'd care for a synonym bun."-suggested the duke -
Why not wait for your just deserts?" mumbled the Earl indistinctly, his mouth full of food."
Interview with author of The PhantomToll Booth - Norton Juster. "Did you know that this book would be around 40 years after you wrote it?" -I said I didn't know it was going to be around 40 minutes after I wrote it. And that's really true. I had no idea."
Maiia: "A bit of fun bootin' it along the path though."